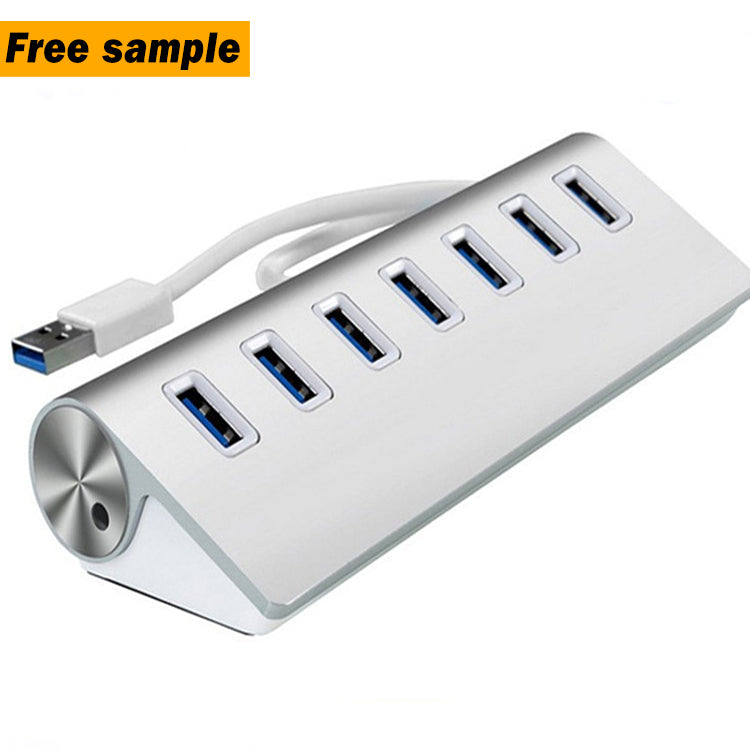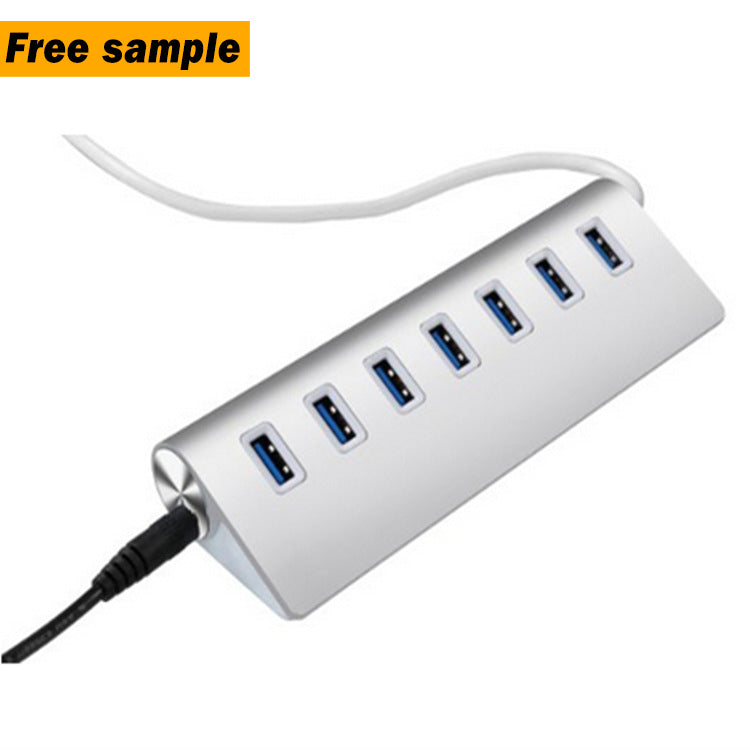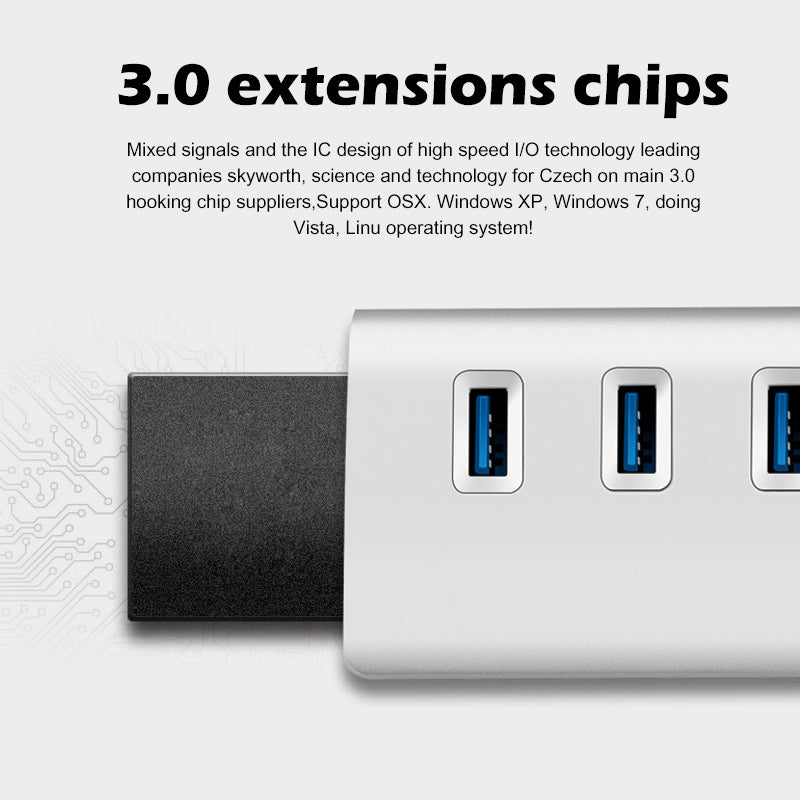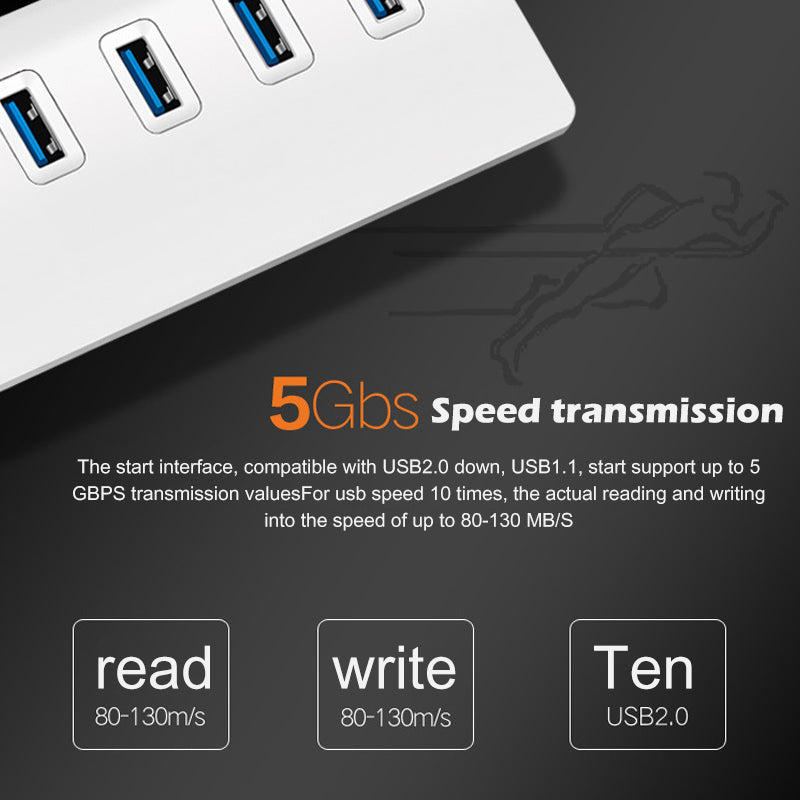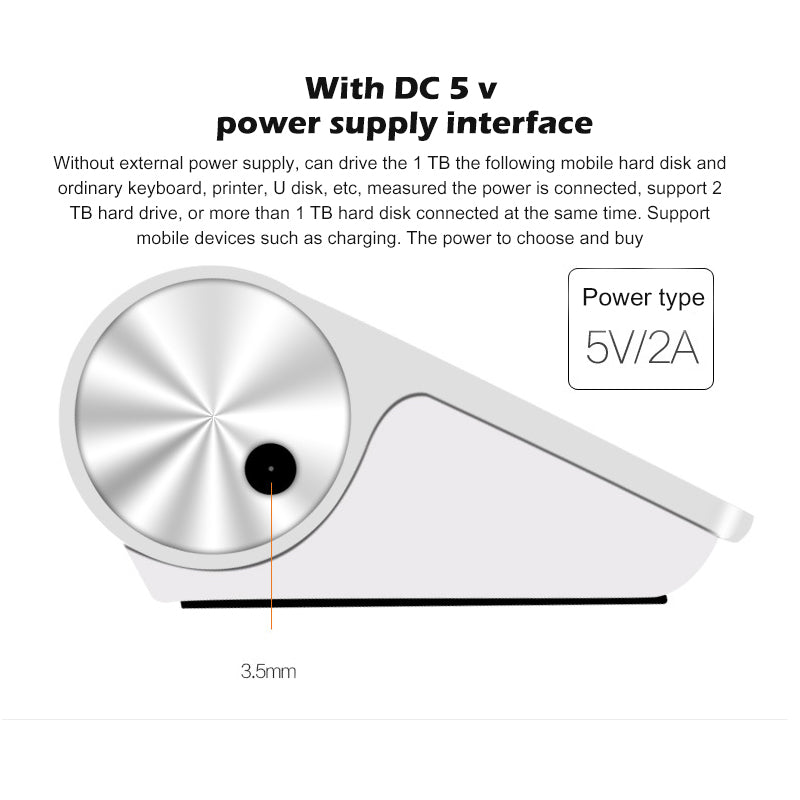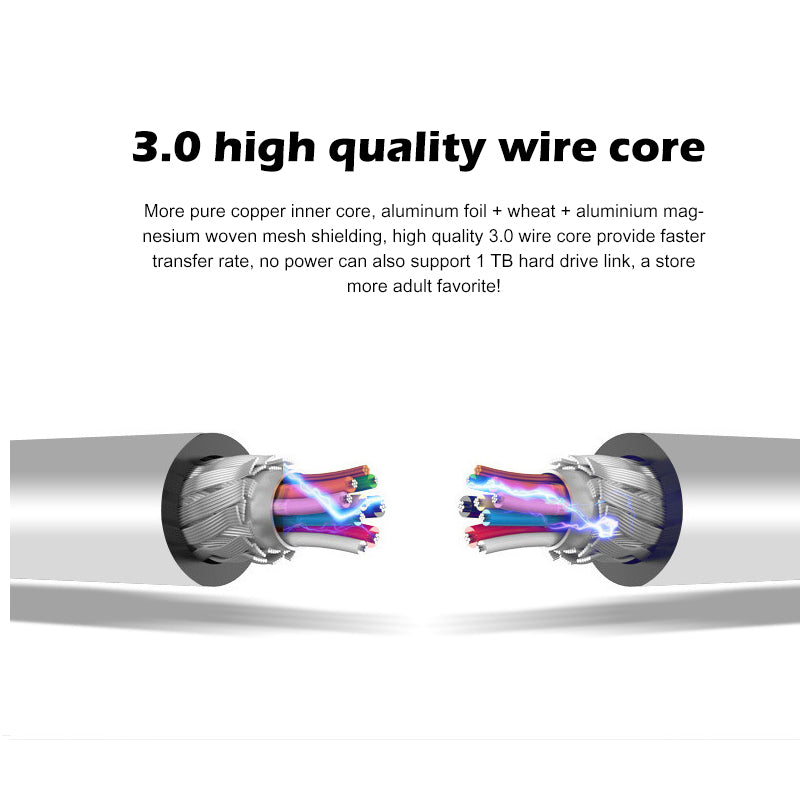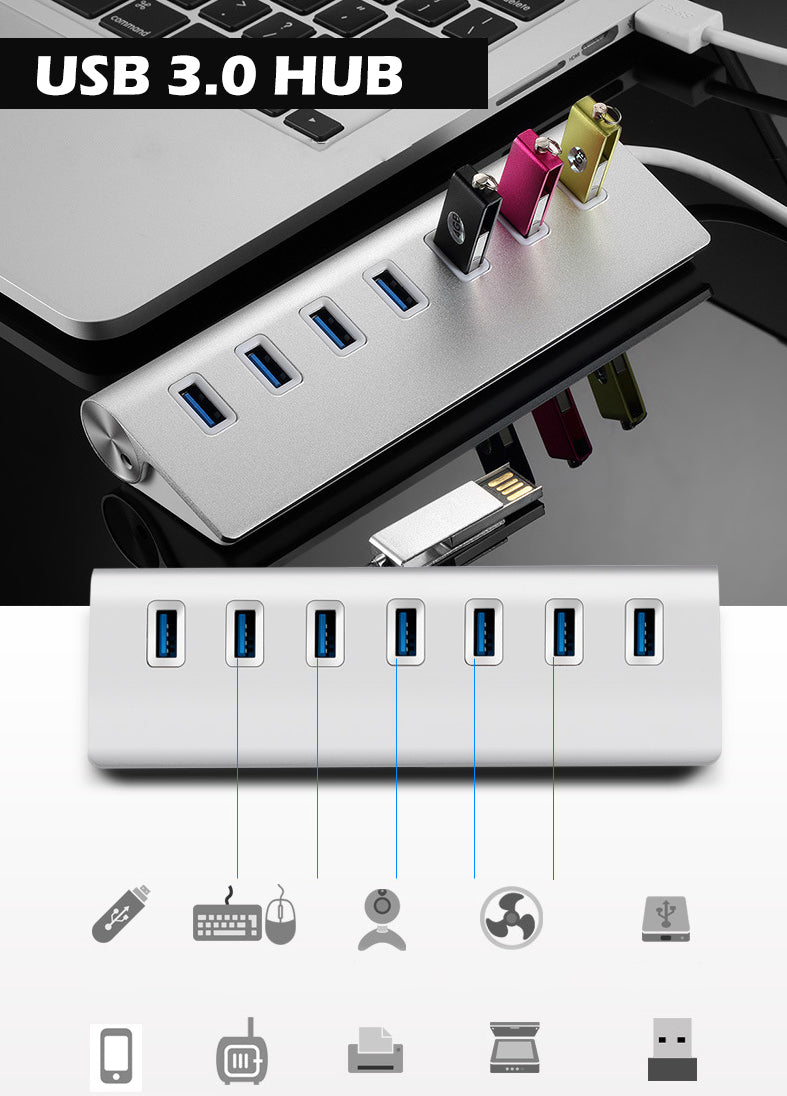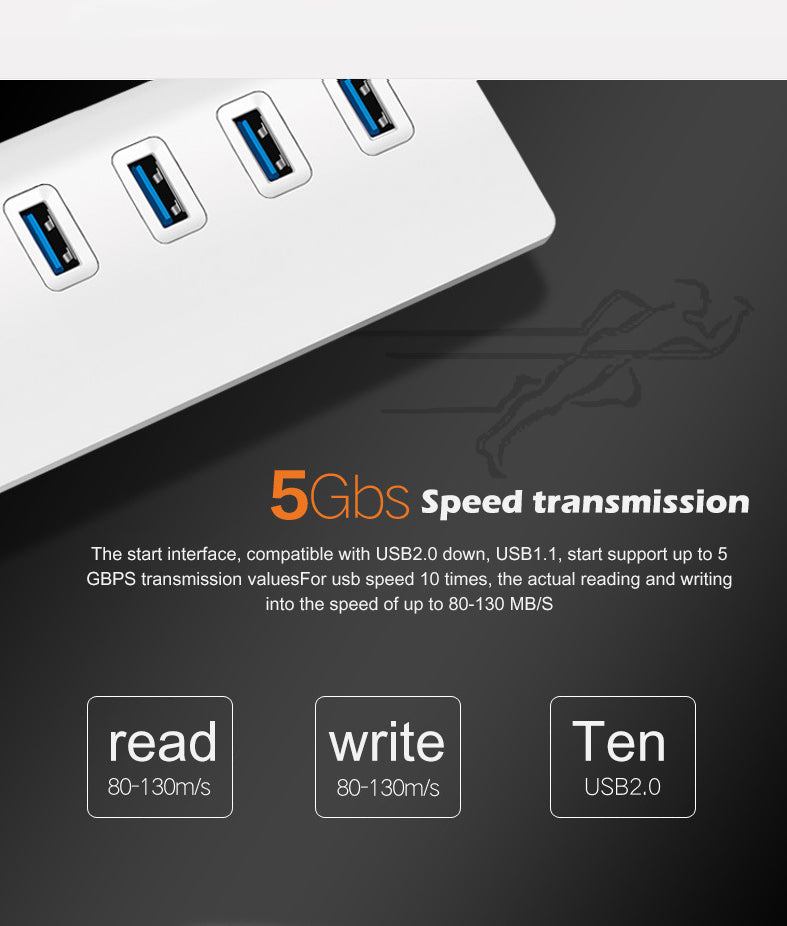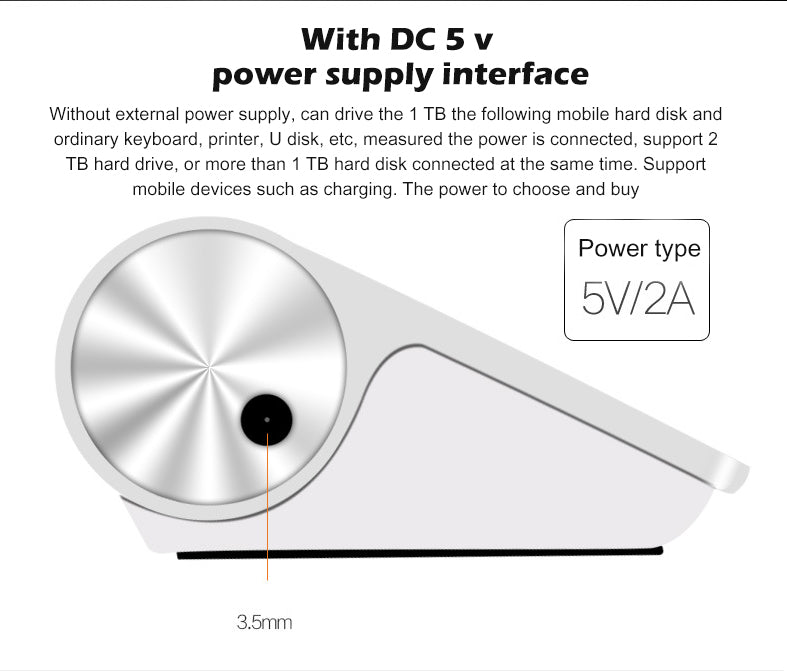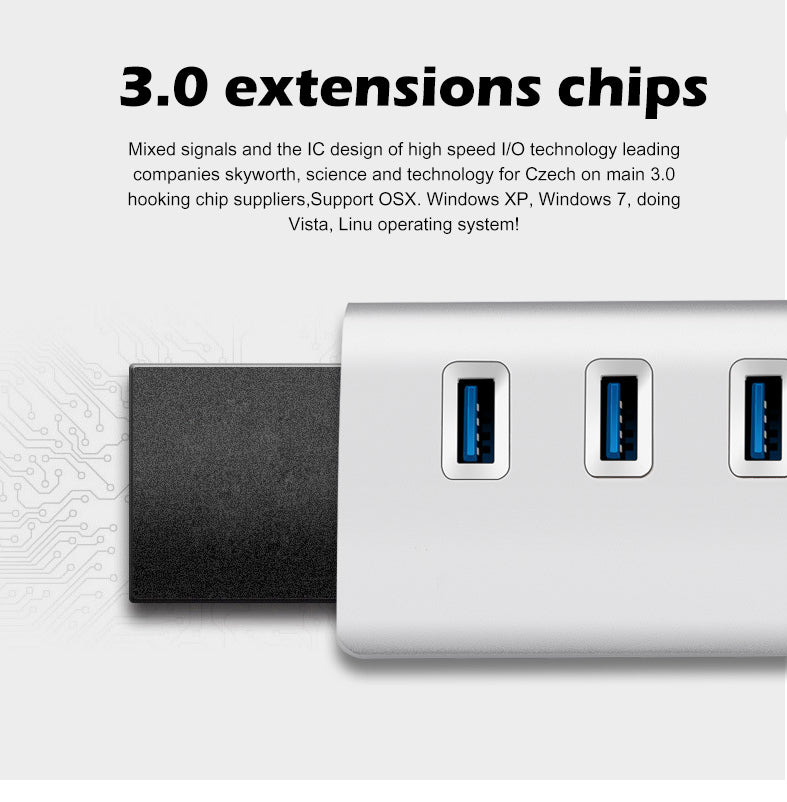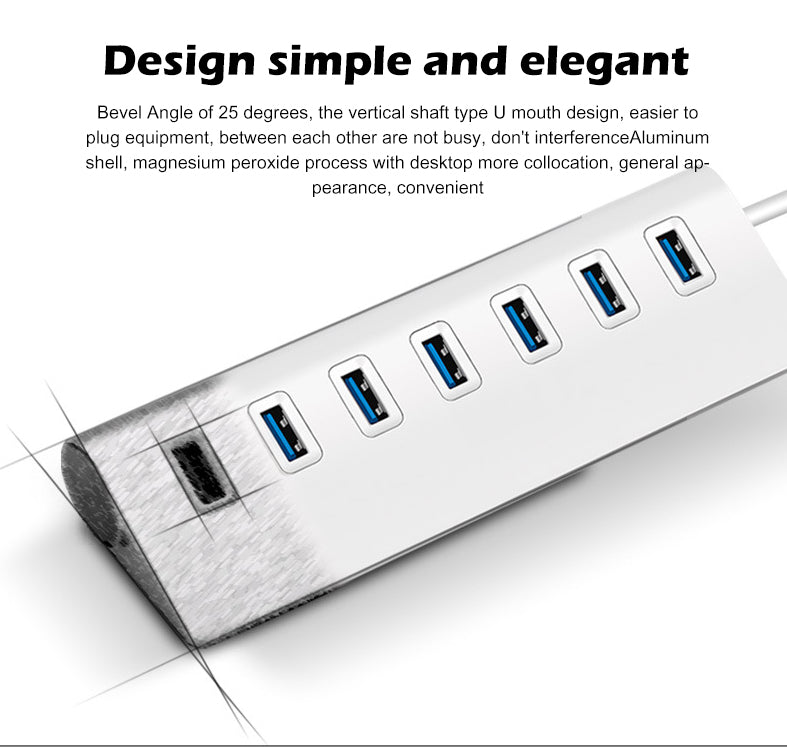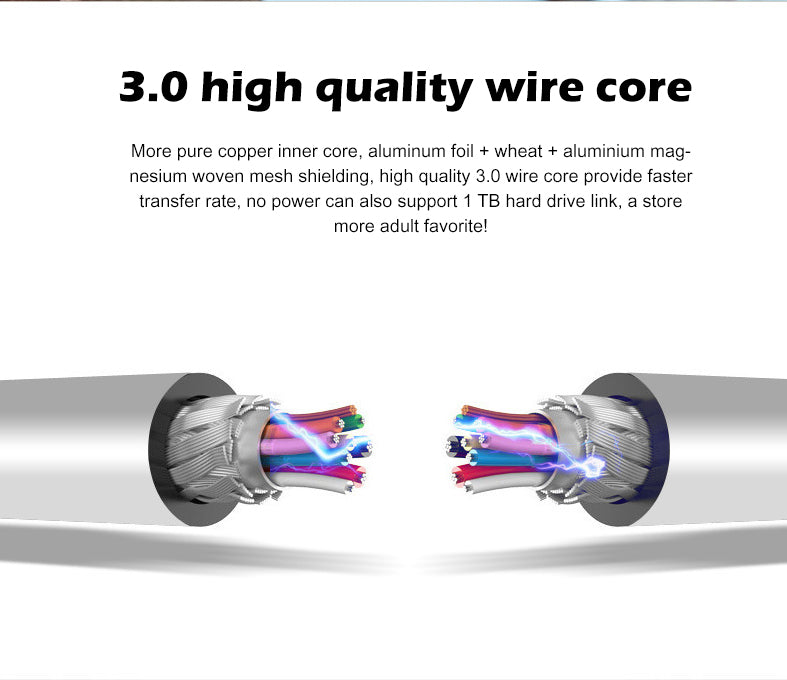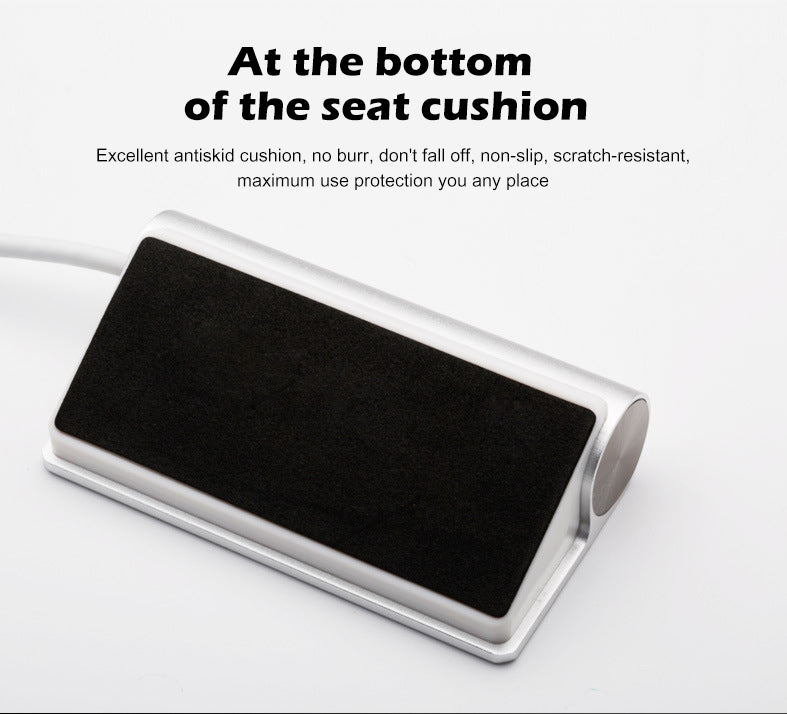 EDWIN aluminum alloy multi-port USB splitter USB3.0 7 in 1 hub for computer
| | |
| --- | --- |
| Product Name: | 7 Port USB Hub |
| USB-A Port: | USB 3.0 Standard |
| Cable Length: | 30CM |
| Material: | Aluminum alloy |
| Color: | Silver |
| Power Port: | 3.0 usb *7   |
| Compatibility: | Windows/Linux/Android 7.0 or over |
| Usage: | U-Disk, Router, Printer, Hard Disk, Mouse, Keyboard and etc. |
The USB3.0 hub is an external (requires a free USB3.0 port on the computer). Use the USB3.0 data cable for data transmission and power supply, and quickly add four high-speed USB3.0 ports to your computer. Support USB3.0 disk drives, high-resolution cameras, video surveillance cameras, digital video cameras, and multi-channel audio and other high-bandwidth peripheral devices. The transmission speed of USB3.0 reaches 5.0Gb/s (the actual speed is 80MB/s), and it supports USB2.0 and USB1.1 downwards. It can be used with a wide range of USB devices, and allows multiple USB3.0 and traditional USB devices to operate at the same time. The built-in current protection device can effectively protect the connected equipment and the Hub itself in the case of sudden power-on, providing stronger durability and reliability.
Product description:
Launched a portable USB3.0 hub, expanding more scarce USB3.0 interfaces for PCs, laptops, and tablets with USB interfaces. It is made of high-strength ABS plastic and has a simple design. The appearance is mini and compact, suitable for different occasions. Integrated design, 7 USB3.0 ports can be easily expanded without power supply, the layout is reasonable, and the use of 7 USB devices does not interfere with each other. Equipped with an external DC 5V2A power interface!
Product Features:
It is equipped with a high-performance main control chip, expands 7 USB3.0 high-speed interfaces, and has reliable continuous working ability and stable transmission performance. Using advanced USB PHY technology, each interface can be operated at full speed and balanced at a theoretical 5Gbps transmission rate under different topologies and channel conditions, and the transmission is stable
Features:
★Small and light, easy to carry
★Card opening design, convenient and energy-saving
★7-port USB interface supports hot swap, plug and play, easy to use
★Interfaces are arranged in parallel, no interference with each other, good compatibility
★The length of the connecting wire is 30cm, with good flexibility and more convenient use
★Support overload voltage and current protection functions, effectively protecting the connected equipment and the HUB itself
★The theoretical transmission rate of USB3.0 interface is up to 5Gbps, and it is backward compatible with USB2.0/USB1.1
★Drive-free support Windows XP/Vista/7/8&MAC with USB support